In order to feel whole you have to first acknowledge that you have always been whole to begin with

Leanne is a certified detox specialist, wife and mother of four children.
With nearly ten years experience under her belt she is amongst the best in her field.
You can expect anything from probiotics to skincare all 100% organically made and created by Leanne herself.
She specialises In creating detoxification programs in order to reduce exposure to toxic chemicals by identifying her clients individual detoxification requirements and using this information to create a personal detox program in order to heal and restore the body from the inside out.

My Rheumatologist said I look fantastic. I don't feel as fantastic as I look but I guess bright eyes and skin will do that for you. Definitely doing another one of these in 6 months. Feeling less congested and water retention is virtual gone. No swollen ankles. My hurraches feel too big....so do the converse actually most of my shoes do. Haven't weighed myself as I did not do this detox for weight loss.
I really rate the 3 day detox, none stop juicing and all day for three days, really shows in the end results. It's a few weeks now since I completed the cleanse and I've notice, my eating habits have changed, I am drawn to healthy food. Don't enjoy sweet food as much as before. I feel lighter inside. This is certainly a good MOT to kick start a healthy life style again.
I have tried Mr lemon & lime sip the blood cleanser & full green . They all were all as they sounded full of vitality and made you feel rejuvenated. Cannot wait to take the full 3 day as this will aid my weight loss. Here I go will tell you after Althea smith.
The juices taste fabulous and knowing they are doing your body good is an added bonus. Leanne is a wealth of knowledge and I would highly recommend Just Organics organic juices.
I was lucky enough to win a 2 day Detox package from Just Organics Ltd....they came beautifully packaged and i had 12 different bottles and all were varied and the milk one, you could have hot, which was delicious....cannot recommend just organics enough, wondeful and felt so much better after my detox!

Fat, Sick and Nearly Dead is a film by Joe Cross that we think is very inspiring It tells his story about how he turned …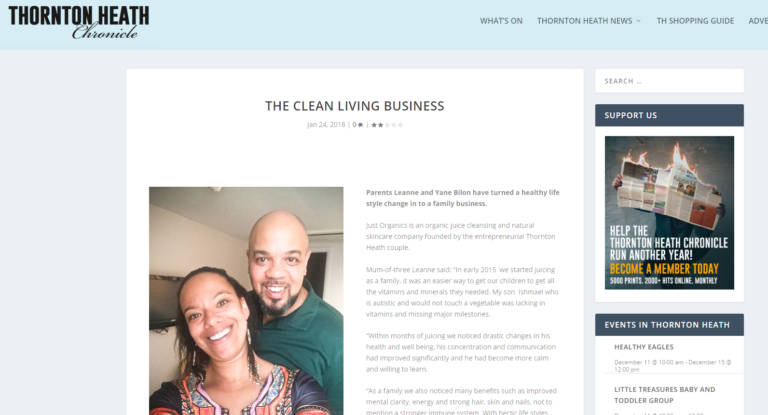 THE CLEAN LIVING BUSINESS Parents Leanne and Yane Bilon have turned a healthy life style change in to a family business. Just Organics is an …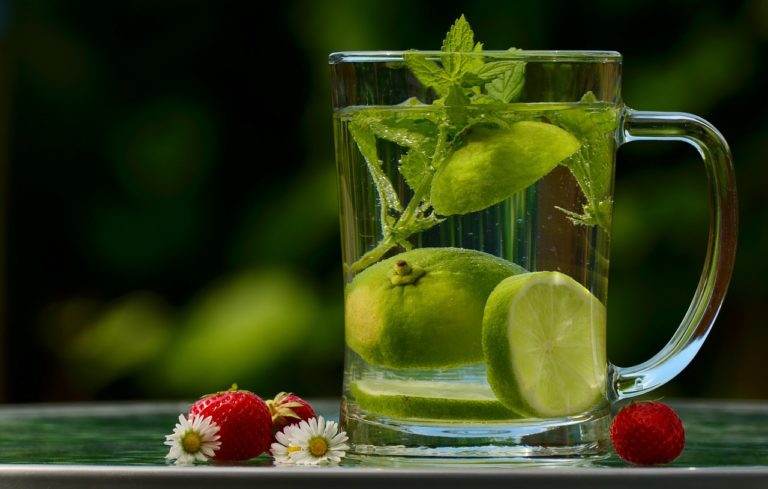 'Superfoods' are natural foods which offer the best health benefits. Superfoods are a key ingredient for helping to slow down or even reverse the aging …